Save time, shop online.
Fresco y Más plus delivery gets you more of what you love right to your door! Search your zip code to check for delivery where you live, work or play!
Check for service in your area.
Please enter a zip code
Please enter a valid 5 digit zip code
We're sorry.
This service is currently unavailable in .

We're working on reaching more stores, so please enter your email address & we'll contact you when we're in your area.
Change ZIP Code
Required
Please enter a valid email id
This is not a valid email address. Please enter a valid email address.
Oops something went wrong!
Thank you! We'll notify you when Online Grocery becomes available in your area.
Delivery or Pick up
Delivery
Perfectly picked & delivered super-quick
Same-day delivery available in as little as one hour
You order: Add your grocery items to your online cart and select your delivery window.
We shop: A personal shopper will shop for all the items within your order.
We deliver: Your order will be delivered to your doorstep, in as little as one hour .
View shop online FAQ's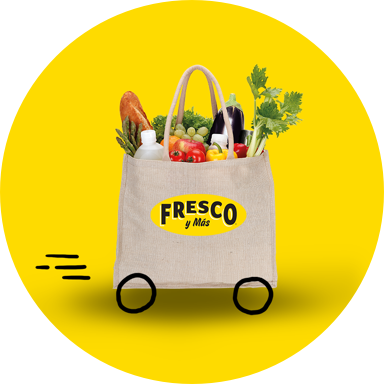 Benefits of Shopping Online
Make your list, we've got the rest.

Create the perfect shopping list or order lunch with just a click. We have what you need available for delivery – alcohol too! Shop right here on the website.

Personally picked.

Let our personal shoppers pick avocados soft enough for guacamole tonight, bananas with no dark spots or hot items from La Cocina. Choose your preferences when it comes to the look of your fruits, veggies and everything in between.

Delivered super quick.

There's no need to interrupt your day or stress about making it to the store for dinner. Schedule a delivery and your order will arrive in as soon as one hour. Spend time with your family…we'll bring the food to you.

Shop online FAQs
---

The price you see online is the price you pay; however, prices may vary from in store to online. Weighed items are estimated online and then finalized in store once your shopper has selected your fresh items, such as ground beef or produce sold by the pound.

---

Yes, each delivery service provider has varied delivery and/or service fees. Reference the following links: help.uber.com & help.shipt.com

---

Search your zip code in our service locator to find out if your area is eligible for delivery.

---

We offer alcohol delivery in select areas. Enter your zip code to see If you are in the coverage area. Beer, wine, and spirits may be available for delivery. Please note that you must be 21 or older with a valid ID to place or receive an alcohol order. Additional fees may apply depending on your delivery service provider.

---

At this time, we cannot deliver tobacco products, gift cards, prescription medications, propane tanks, or lottery tickets.

---

Update your delivery account with the phone number that's attached to your rewards account, you will then earn points from your online orders. You will earn 1 point for every $2 spent. Mystery Bonus coupons or Deal of the Week offers are not available online. Rewards points can take up to 7 to 10 business days to reflect in your account.

---

If there is an item out of stock, the shopper will notify you and suggest a replacement. You can also specify substitutions on the app/website while you're placing your order.

---

The delivery service providers accept all major credit cards. Unfortunately, EBT/SNAP/WIC are not accepted for online orders.

---

If you are dissatisfied with certain items in your order, contact customer service for the delivery service you used to initiate a credit or refund.

---

---