Medicare made easy
Fresco y Más is a preferred pharmacy for many leading health plans that means we can offer lower out-of-pocket cost and copays on covered prescriptions compared to a non-preferred pharmacy.
To speak with a representative, please call 844-478-1276.
Medicare made simple in three easy ways
We know Medicare can be confusing, that's why we've made it easy. Whether you're already on Medicare or about to turn 65, our licensed insurance agents are here
to help you save money and select the best plan for you.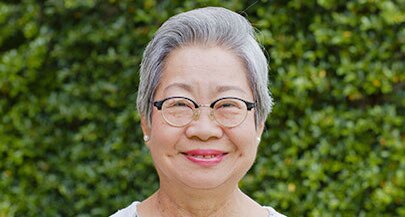 Beginner's Guide to Medicare
If you're new to Medicare, you're probably just starting to learn about the different parts of the Medicare program. This Beginner's Guide helps explain each Medicare plan option and what they cover.
View guide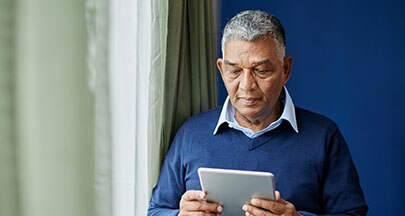 Call for information on Medicare coverage
Call 844-478-1276 to speak with a licensed insurance agent about finding a plan.

Monday- Friday: 8am-9pm, Sat:10am-7pm ET
Call now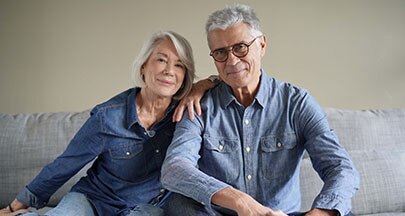 Compare plans online
Our easy-to-use plan comparison tool can help you find the right Medicare Plan.
Compare plans
Medicare FAQs
What does Medicare Part A cover?

Medicare Part A is provided by the federal government and covers care if you are in the hospital or a skilled nursing facility or are receiving home health care. Once you are enrolled in Medicare Part A, you may receive these benefits without having to pay a premium because you have already paid for them through Social Security payroll contributions.

What does Medicare Part B cover?

Medicare Part B is provided by the federal government and covers visits to your doctor's office and other outpatient services and supplies. When you enroll in Medicare Part B, there is monthly premium requirement and you can choose not to have this coverage.

What does Medicare Part C cover?

Medicare Part C is called Medicare Advantage and you have to get it from a private insurance company that has been approved by Medicare. Generally, these Medicare Advantage Plans (Part C) cover everything in Parts A and B and might include additional benefits such as dental, vision and hearing services. Most Medicare Advantage plans offer Part D prescription drug coverage.

What does Medicare Part D cover?

Medicare Part D covers prescription drugs and you get it from a private insurance company that has been approved by Medicare. Part D adds prescription drug coverage to original Medicare.

---

Original Medicare refers to Medicare Parts A & B, which are run by the federal government. Part A covers hospital-related services and emergency care. Part B covers services like doctor visits, lab tests, immunizations, & necessary equipment like wheelchairs.


Note: If you don't enroll in Part B when you're first eligible, or if you drop it and get it again later, you may have to pay a late-enrollment penalty for as long as you have Medicare.

---

Generally, you are eligible for Medicare if you are:

Age 65 or older (regardless of income or medical history) and eligible for Social Security payments and made tax contributions for 10 or more years.
Younger than age 65 but have certain disabilities or illnesses, such as amyotrophic lateral sclerosis (ALS or Lou Gehrig's disease).
Any age but are permanently disabled and have received Social Security benefits for 2 or more years.
Any age but have end‐stage renal disease (ESRD)/kidney failure that requires dialysis or a kidney transplant.

---

Enrolling in Medicare is easy with the help of our licensed Medicare agent, eHealth

An easy-to-use plan comparison tool can help. Just type in your ZIP code to find plans in your area.
Call 844-478-1276 to speak with a licensed insurance agent about finding a plan.

Monday- Friday: 8am-9pm, Sat:10am-7pm ET

---

Initial Enrollment Period
There is a 7–month period of time during which you can enroll in Medicare that begins three months prior to the month prior to the month you turn 65 and ends three months after your birthday month. If you apply prior to your birthday month, your coverage will be effective on the first day of your birthday month.

Annual Enrollment Period
Each year, there is also an annual enrollment period. October 15 through December 7 is the Annual Enrollment Period for Part C (Medicare Advantage Plan) and Part D (prescription drug plan). During this period, you can change your plans or add or drop coverage (coverage begins January 1 of the following year).

Special Enrollment Period
If you didn't sign up for Part B (or Part A) when you were first eligible because you're covered under a group health plan based on current employment (your own or spouse's or a family member's (if you have a disability), you can sign up for Part A and/or Part B:

Anytime you're still covered by the group health plan.
During the 8–month period that begins the month after the employment ends or the coverage ends, whichever happens first.

---

Each year everyone can change their Medicare plan during the annual enrollment period (October 15 to December 7). There might be exceptions to these timelines if you qualify for extra help paying for prescription drug coverage

---

The pharmacy you choose is as important to your savings as the plan you select. Many plans will have contracts with specific pharmacies that are called "network" pharmacies. If you go outside of the network, you will likely pay more. Plans with "preferred pharmacies" have contracted with your plan to provide your medications. When you go to a preferred pharmacy, your costs may be lower. An easy–to–use plan finder tool can help you find low–cost Part D plans that have Fresco y Más Pharmacy set as a preferred pharmacy.

---

Take generic drugs. Talk to your pharmacist about whether you can switch to a generic prescription that might cost less.
Price-shop for durable medical equipment. Find the best deal on a blood sugar monitor, cane, walker, wheelchair, etc. through a government-approved supplier.
Use your yearly Medicare Wellness Visits. You & your doctor can use these appointments to create plans to help manage your health.
Manage everyday health costs. Speak to your doctor about switching to lower-cost, over-the-counter products

---